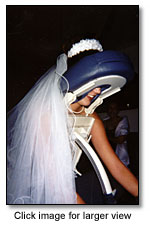 Table Massage Hourly Rates
Table Rates for David Crawford
$70.00 hourly at our office
$100.00 hourly at your location
Chair Massage Rates
On-site chair massage is available at your work site, or for public/private events by an individual therapist or multiple therapists. Appointment times range from 10 to 30 minutes. Rates are $60.00 hourly or $1 per minute.
Package Pricing (Table massages only)
Packages of ten pre-paid hours or more are available at a savings of 7-14% off the regular rates!. (Only a limited number of these packages are available each year.)
Pre-Pay Package Table Rates for David Crawford

6 hours - $390 (Saves $5/hour)
10 hours - $600 (Saves $10/hour)

Pre-Pay Package Table Rates for Kari Crawford

6 hours - $330 (Saves $5/hour)
10 hours - $500 (Saves $5/hour)
Payment
Cash, check, money order or gift certificates are accepted. If a check does not clear on one occasion then cash payment will be expected for future appointments.
Gift Certificates
Gift certificates and special advance purchase packages are available upon request. Remember, gift certificates make great gifts for birthdays, employee bonuses, Valentine's Day, Mother's Day and other special occasions.
Want an easy gift for the holidays? Get your massage gift certificates before the rush begins! There are a limited number of gift certificates for the major holidays, so be sure to get yours early!
Gift certificates are available from 30 to 120 minutes long.
Gift certificates are $35.00 for a 1/2 hour and $70.00 for a full hour.
Purchase a Gift Certificate Online!
Purchase a $35 - Half Hour Gift Certificate
Purchase a $70 - One Hour Gift Certificate
Purchase a $105 - One and One Half (1.5) Hour Gift Certificate
Purchase a $140 - Two Hour Gift Certificate
Pay for the Couples Massage Class
(Class description)


(NOTE: You MUST Preregister and be added to a specific class BEFORE you pay as each class is limited to 6 couples.)